Find Tower Cranes For Your Construction Work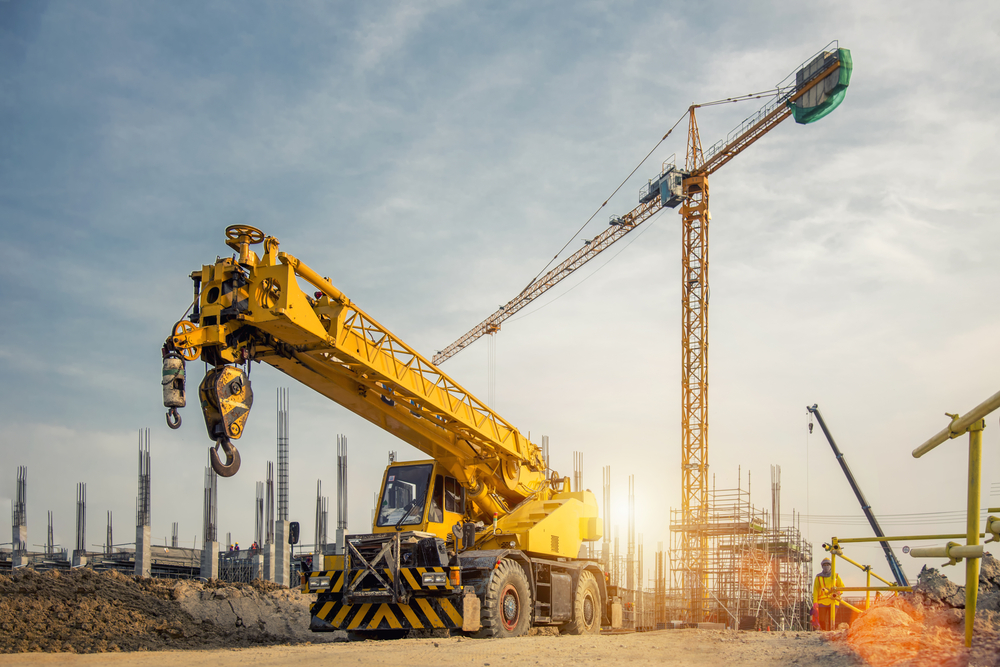 What are tower cranes?
Tower cranes are common fixtures that can be seen at any major construction site. They are used to perform heavy lifting operations for lifting steel, large tools, concrete or generators, etc. They are hard to miss on huge construction sites and are among the world's highest rising cranes. It rises even above the height of the building. It contributes to building and can also rotate 360 degrees due to the presence of a metallic structure.
Different parts of tower crane
All the cranes consist of a few basic parts:
Base: It is bolted to a large concrete pad that supports the crane
Mast: It is connected to the base and gives height to the crane. Also known as the tower.
Slewing unit: This is present on the top of the mast and is responsible for the crane's rotation with the help of gear and motor.
Jib or working arm: It's a long horizontal structure that carries the load in and out from the center using the trolley attached to it.
Machinery arm: It is the shorter arm that has the motors, electronics, and concrete counterweights of the crane.
Operators Cabin: This is where the operator rests
Types of cranes for different uses
The types of tower cranes are determined by the type of mounting, jib, and tower it has. Based on this, these are used in different types of construction works.
Static tower crane: This type has a static tower and handles loads within its slewing radius.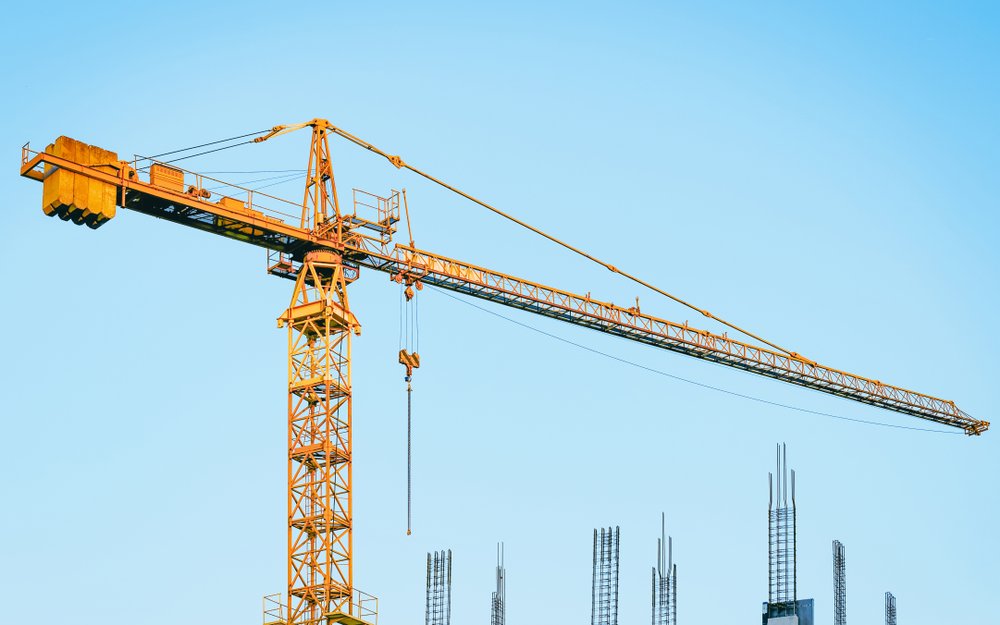 Rail-mounted tower crane: These cranes can cover a larger area due to their travel along tracks, but they should not exceed height more than recommended by the manufacturer.
Self-erecting crane: It is a completely self-contained crane driven along roads but cannot travel in its fully erected state.
Crawling tower crane: They can be towed or transported on low-loader on public roads in a partially erected state.
Tower crane jib: It has a smaller operating radius, and thus it can handle the loads closer to the building.
Articulated jib crane: The articulated jib crane is made to withstand windstorms.
Choosing a tower crane for yourself
To choose a tower crane for you, figure out the type of work you require the crane, and later look out for tower crane services around you and start your work. Also, before you finalize the crane you are choosing, do note the manufacturer's recommendations to continue working safely.